2023 Mining and Land Resources Institute
DATES CHANGED TO MAY 10-11 2023!
Join AAPL in-person for the 2023 Mining and Land Resources Institute offering great education, networking, and scenery in Lake Tahoe!
Topics include Canadian, Nevada and Alaska mining updates, environmental due diligence, Nevada land withdrawals from mineral entry, mine planning, sage grouse updates, landman confidentiality obligations as employees, contractors and industry professionals, water rights, takings, the Rosemont decision, and ethics.
AGENDA: See the Handouts tab for the detailed agenda.
GENERAL SESSION: Emerald Bay B Room
WiFi CONNECTION: See the Handouts tab for the Harveys WiFi .
HOTEL INFORMATION: Harveys Lake Tahoe Stateline, NV 89449
Hotel Registration - Book Online HERE
Please follow these instructions for weblink reservations:
Click on the link to take you to the booking page
To book more than one night, click on the EDIT Button at the top of the page.
Click on the Check In – Check Out Box which will take you to a calendar
Holding down on the shift key – click on the arrival, then the departure date
Click on Update
Scroll down and book preferred room type by clicking on the Book Now box.
SHUTTLE INFORMATION: South Tahoe Airporter
CLE: NV-11.5/1 Ethics, UT-11.5/1 Ethics, CO-15
Key:

Complete

Next

Failed

Available

Locked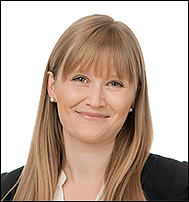 Kayla Weiser-Burton
Associate
Dorsey & Whitney LLP
Kayla helps clients satisfy state and federal regulatory requirements to support their business objectives, advising on environmental matters such as permitting and operational compliance, regulatory enforcement, remediation, and closure. Kayla focuses on all aspects of environmental compliance, with considerable experience in matters involving solid and hazardous wastes (RCRA), the remediation of contaminated properties (CERCLA), water quality (CWA), and the analysis of the environmental effects of proposed major Federal actions (NEPA). Kayla frequently advises on matters concerning the regulatory status and management of hazardous materials. She also regularly assists clients with environmental permitting matters for mining and alternative energy projects. Additionally, Kayla provides environmental support related to transactional due diligence and contracting matters.
$i++ ?>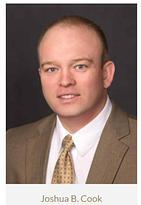 Joshua B. Cook
Partner
Crowley Fleck
Joshua Cook is a partner and leader of Crowley Fleck?s Energy, Environmental, and Natural Resources Department. His primary areas of practice are mining, Indian law, oil and gas law, and renewable energy. Mr. Cook handles complex land, mining and mineral development matters, including patented and unpatented claim disputes, and large scale due diligence projects covering mining, renewable, and oil and gas properties. He does property acquisitions, divestitures, and title examinations, as well as permitting and environmental issues. He also assists clients with development projects on Indian lands and challenges to tribal jurisdiction. Mr. Cook serves as an officer for the American Exploration and Mining Association and is involved with multiple state mining associations. He is a Trustee of the Foundation for Natural Resources and Energy Law, serves as a reporter for the Foundation?s Newsletter, and works as an update author for the American Law of Mining Treatise. Mr. Cook graduated from Gonzaga University School of Law in Spokane, Washington. During law school, he clerked for the Washington State Court of Appeals. Before attending law school, Mr. Cook worked in the mining industry where he staked mining claims on public domain lands throughout Nevada and other western states.
$i++ ?>
David Donnelly
President and Founder
Hard Rock Land Consultants, LLC
Dave is currently the President and Founder of Hard Rock Land Consultants, LLC based in Salt Lake City, Utah. Hard Rock provides technical land management services to mining companies operating throughout the western United States.
Prior to founding Hard Rock Land Consultants in January of 2023, Dave served as the Director of Lands for North America at Kinross Gold U.S.A. and was in that position for over nine years. This position involves overseeing the Regional Land Department based in Denver Colorado where the Department oversees the land positions for Kinross?s operating mines in North America, which include the Fort Knox Mine in Alaska, the Bald Mountain Mine and the Round Mountain Mine in Nevada along with several exploration projects, and closure sites across North America.
Prior to joining Kinross, Dave worked as a Senior Land Manager for Barrick Gold U.S.A., Inc. based in Salt Lake City, Utah for seven years, where he managed the land positions for various Barrick properties in North America and Canada including Donlin Creek in Alaska, the Golden Sunlight Mine in Montana, the Hemlo Mine in Ontario, the Eskay Creek Mine in British Columbia along with various advanced exploration projects in Nevada including Spring Valley and Hilltop.
Before joining the mining industry, Dave managed the Land and Right of Way Department for Warren Buffett?s Kern River Gas Transmission Company, based in Salt Lake City, Utah. The Kern River Pipeline consists of a network of over 1600 miles of federally certificated natural gas pipelines across the West with over 600 landowners. Dave?s main accomplishment was the successful acquisition of over 800-miles of right of way for the 1.2 billion dollar 2002 expansion project that stretched from Wyoming to California. Prior to joining Kern River, Dave worked for Williams Gas Pipeline?s West as a Senior Land Representative.
Dave is presently a member of the Nevada Landmen?s Association Executive Committee, where he previously served as vice-president, and preceding that he served as AAPL Director. Dave has also served twice as Co-chair of the AAPL Sponsored Mining and Land Resource Institute held annually in March. Dave is also Past-President of the International Right of Way Association?s Pipeline Committee.
Dave has a Bachelor of Science Degree in Geology from James Madison University; he currently resides in Salt Lake City Utah with his wife Susan and four kids. His favorite hobbies are skiing, riding dirt bikes and practicing martial arts.
$i++ ?>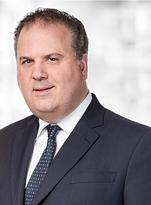 Charles Kazaz
Partner
Blakes, Cassels & Graydon, LLP
Charles specializes in mining law and practises all aspects of environmental law. He is based in both Montr?al and Toronto. Charles advises mining companies in day-to-day legal matters related to their operations and commercial transactions, including earn-in, joint venture, royalty and off-take agreements, mine acquisitions and divestitures, mine reclamation and closure issues and mineral rights concerns, as well as in respect of indigenous matters. Charles has extensive expertise in environmental aspects of corporate, commercial and property transactions, project development, regulatory compliance and liability issues. He has also been involved in negotiating agreements with indigenous groups. He is recognized as a leading lawyer in all major legal directories and ranking publications.
$i++ ?>
Benjamin Machlis
Partner
Dorsey & Whitney LLP
Ben helps clients navigate the complexity of state and federal environmental requirements to achieve their business objectives. He represents clients throughout the life cycle of their projects, from acquisition and permitting to operational compliance, enforcement defense, remediation, closure, and divestiture. Ben has extensive experience in matters involving state and federal regulations regarding solid and hazardous waste (RCRA), hazardous materials transportation (HMR), toxic chemicals (TSCA), water quality (CWA), community right-to-know laws (EPCRA) and remediation of contaminated property (CERCLA). Ben has been recognized by Mountain States Super Lawyers? as a ?Rising Star? in Environmental practice in 2014 through 2019. He has served as Young Professionals Committee Chairman (2016-2017) of the Rocky Mountain Mineral Law Foundation, as a member of the Board of Directors of Utah Open Lands and as an adjunct faculty member at the S.J. Quinney College of Law.
$i++ ?>
Ramona Monroe
Partner
Stoel Rives LLP
Ramona?s practice focuses on matters related to Alaska?s vast wealth of land and minerals. She represents natural resource companies in transactions, financing, and compliance with state and local government requirements. She has significant experience in preparing both oil and gas, and mineral title opinions. Ramona led the Alaska Miners Association?s successful efforts to amend Alaska?s mineral tenure statutes in 2020.
Ramona is active in the Rocky Mountain Mineral Law Foundation, serving on the Program Committee and formerly a trustee-at-large (2016?2018). She was awarded the Advocate of the Year by the Alaska Miners Association in 2018. She has been included in The Best Lawyers in America? (currently: Oil & Gas Law), 2018?2021.
$i++ ?>

Lucia Patterson
GIS/Field Specialist - Geologist
Nevada Division of Minerals
Lucia is a GIS Specialist/Geologist with the Nevada Division of Minerals. She obtained her Bachelor of Science in Geology from California State University, Chico and obtained her Master of Science in Geology focusing on economic geology from the University of Nevada, Reno. She worked as an exploration geologist for six years before taking the current position with the Division over eight years ago.
$i++ ?>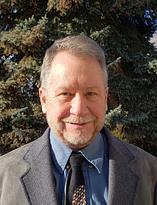 William Price
Black Rock Resource Services LLC
$i++ ?>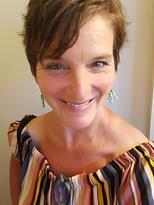 Laurie Pearce Price
Principal
Black Rock Resource Services LLC
Laurie Pearce Price holds Land Surveyor Intern certificates in California, Oregon, and Nevada. She graduated from Great Basin College?s Bachelor of Applied Science Program in Land Surveying/Geomatics in May 2022. Laurie has passed the NCEES's professional exams and is hoping to take the Nevada state-specific licensure exam this spring. She has degrees in History, Applied Anthropology, and Special Education, and worked as a social worker and educator for 23 years before joining Bill in the fields of land surveying and landwork as a researcher and surveyor. Laurie is also the Executive Director of Modoc Harvest, a non-profit supporting local food production in her community.
$i++ ?>
Jason D. Steiert
Shareholder
Parsons Behle & Latimer
Jason Steiert serves clients in the natural resource, energy, environmental, and utility fields. In these fields, Jason has experience advising clients on and conducting due diligence, title examination, regulatory compliance and agency oversight, exploration, leasing, and royalty agreements. Jason also has experience in establishing mining ventures, addressing mining claim disputes, and preparing/negotiating a wide variety of commercial and land use contracts to support natural resource operations.
Prior to joining Parsons, Jason worked at Fabian VanCott where he gained experience in a wide variety of commercial litigation matters.
$i++ ?>
Greg Stokes
Technical Sales Consultant
Deswik
Greg Stokes is a Technical Sales Consultant for Deswik USA Inc. He received his undergraduate and masters degrees in Geological Engineering from the Mackay School at the University of Nevada in 2008 and 2011 respectively. His underground and open pit mining career has included roles in short, mid, and long range planning, geotechnical engineering, surface projects, heap leach and waste dump planning. Prior to sales, Greg was a Senior Mining Consultant for Deswik providing implementation, training, and consulting services for surface and underground projects across the US, Canada, and Ghana.
$i++ ?>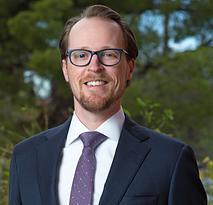 Paul Tilley
Shareholder
DeConcini McDonald Yetwin & Lacy, P.C.
Paul M. Tilley is a shareholder in the Tucson office of DeConcini McDonald, Yetwin & Lacy, PC, and a member of the Natural Resources Practice Group. His practice focuses on public lands, mining law, natural resources and environmental law, water law, and general real estate matters. Paul advises clients on the broad array of issues related to the development of natural resource and renewable energy projects, including title considerations, joint ventures, financing, permitting, due diligence, and the acquisition and conveyance of water rights. He also advises mining clients on claim staking conflicts and disputes. Paul is a guest lecturer at the Global Mining Law Center and the Natural Resources Users Law and Policy Center at the University of Arizona, James E. Rogers College of Law. He received his J.D. from Tulane Law School and his B.A. in International Studies and German from the University of Denver.
$i++ ?>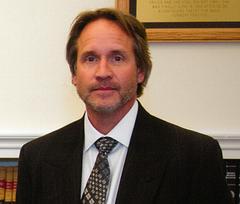 Mike Visher
Administrator
Nevada Division of Minerals
Mike Visher joined the Nevada Division of Minerals in 2004, serving seven years as Chief of the Abandoned Mine Lands program and eight years as the Deputy Administrator prior to being appointed as Administrator in 2020. Mike spent 16 years working as an exploration geologist for FMC Gold and its successor Meridian Gold, with six years as manager of their Rossi project and resultant STORM gold deposit (subsequently mined by Barrick) located on the Carlin Trend in northeast Nevada. Mike is a graduate of California State University, Hayward.
$i++ ?>

Josh Vittori
Co-Founder/Senior Biological Specialist
Nexus Environmental Consultants, Inc.
Josh is a senior biological specialist for Nexus Environmental Consultants, which he and three of his peers founded in late-2021. He has over 15 years' experience in the natural resources field assisting project proponents with baseline studies, NEPA, and permit compliance. He spends considerable time working on golden eagle, sage-grouse, and mule deer projects, and especially projects with a mitigation component. In addition managing and completing other wildlife species projects, he works on botany, soils, surface hydrology, and noise studies for field, reporting, and NEPA analysis.
$i++ ?>