2023 Women in Energy Institute - Championing the Industry
AAPL is excited to offer the new AAPL Energy Institute at the JW Marriott in Houston! This institute is open to all, both men and women, and is being led and championed by women leaders in energy.
Featured are education tracks, Land/Legal, Technical, Leadership and Emerging Energies, with a multitude of learning opportunities.
There will be a joint reception with the NAPE Classic attendees in the evening, where the NAPE Hall of Fame honorees and American Hero Award honoree will be announced.
Opening Keynote: Vicki Hollub | CEO | Occidental Petroleum
Keynote Luncheon Panel:
Nick Dell'Osso | CEO | Chesapeake Energy

Barbara Baumann | Board Chair | Devon Energy
Julie Woodard, CPL | Land Manager | Chesapeake Energy
Lindsey Miles, CPL | Vice President - Land & Regulatory | Devon Energy
Registration Options:
VIP Registration includes access to the VIP Lounge, reserved seating and a VIP gift.
Standard Registration
*Please note: Registration options do not default to non-member or member status. Click the Registration Information tab for more information on the registration options.
Earn up to 5.75 CEUs or 5 CEUs and .75 Ethics CEUs if you attend the ethics panel.
CLEs: LA 5 + .75 ethics; TX 3.75 + .5 ethics; OK 6.5 + .5 ethics; AR 5 + 0 ethics; NM 5 + .7 ethics; CO 5 + 0 ethics

Key:

Complete

Next

Failed

Available

Locked
2023 Women in Energy Institute-Houston, TX
10/24/2023 at 8:00 AM (CDT) | 11 hours
10/24/2023 at 8:00 AM (CDT) | 11 hours
Earn up to 5.75 CEUs or 5.0 CEUs and .75 Ethics CEUs if you attend the ethics panel.
Continuing Legal Education (CLE) Request
10 Questions
10 Questions
Attorneys requesting Continuing Legal Education (CLE) accreditation for TX, LA, AR, OK, CO, NM, please complete all questions in this survey. Texas and Colorado are self reporting states. However, attorneys will still need to request from us. Please request by October 31, 2023. Any questions, email education@landman.org
2023 Women in Energy Institute - Survey
5 Questions
5 Questions
Complete the survey to view certificate. CEUs will post to the transcript after the completion of the survey.

Regular
Sept. 2-Oct. 2


Express
Oct. 3-WiEI

Standard Registration


$349



$399




VIP Registration



$449


$499

VIP Registration includes reserved seating, access to VIP Lounge, and a VIP gift.

*Please note: Registration does not default to non-member or member status.
When registering, click the drop-down for the VIP or Standard option.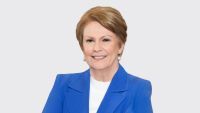 Vicki Hollub
President and Chief Executive Officer
Oxy
During Vicki Hollub's more than 40-year career with Oxy, Vicki has held a variety of management and technical positions with responsibilities on three continents, including roles in the United States, Russia, Venezuela and Ecuador. Most recently, she served as Oxy's President and Chief Operating Officer, overseeing the company's oil and gas, chemical and midstream operations.
Vicki previously was Senior Executive Vice President, Oxy, and President, Oxy Oil and Gas, where she was responsible for operations in the U.S., the Middle East region and Latin America. Prior to that, she held a variety of leadership positions, including Executive Vice President, Oxy, and President, Oxy Oil and Gas, Americas; Vice President, Oxy, and Executive Vice President, U.S. Operations, Oxy Oil and Gas; Executive Vice President, California Operations; and President and General Manager of the company's Permian Basin operations. Vicki started her career at Cities Service, which was acquired by Oxy.
Vicki serves on the boards of Lockheed Martin and the American Petroleum Institute. She is chair of the World Economic Forum's Oil and Gas Community and a member of the Oil and Gas Climate Initiative. A graduate of the University of Alabama, Vicki holds a Bachelor of Science in Mineral Engineering. She was inducted into the University of Alabama College of Engineering 2016 class of Distinguished Engineering Fellows.
$i++ ?>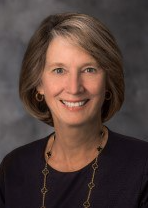 Barbara Baumann
Board Chair
Devon Energy
Barbara M. Baumann joined the Board in January 2014 and was appointed Board Chair in January 2023. She is president of Cross Creek Energy Corp., an energy advisory firm with investments in domestic oil and natural gas. She is currently on the board of National Fuel Gas Company and serves on the audit and financing committees.
Baumann is a senior advisor for First Reserve Corp., a private equity firm focused on energy, and she serves as vice chair of the independent board of trustees of the Putnam Mutual Funds. Previously, Baumann served in various areas of finance and operations during an 18-year career with Amoco (later BP Amoco). Those roles included chief financial officer of Ecova Corp., Amoco's wholly owned environmental-remediation unit, and vice president of Amoco's San Juan Basin business unit.
She earned a bachelor's degree from Mount Holyoke College and a master's in business administration from the Wharton School of the University of Pennsylvania.
$i++ ?>
Nick Dell'Osso
President and Chief Executive Officer
Chesapeake Energy
Domenic J. Dell'Osso Jr. was appointed President and Chief Executive Officer in October 2021. He previously served as Executive Vice President and Chief Financial Officer since November 2010. Prior to that time, he served as Vice President – Finance and Chief Financial Officer of Chesapeake's wholly owned midstream subsidiary Chesapeake Midstream Development, L.P. from August 2008 to November 2010.
Before joining Chesapeake, Mr. Dell'Osso was an energy investment banker with Jefferies & Co. from 2006 to 2008 and Banc of America Securities from 2004 to 2006.
He graduated from Boston College in 1998 and earned his M.B.A. from the University of Texas at Austin in 2003.
$i++ ?>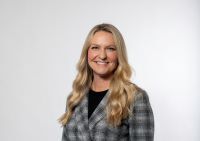 Lindsey Miles
Vice President of Land and Regulatory
Devon Energy
LindseyMiles is Vice President of Land and Regulatory for Devon Energy. Miles startedat Devon in 2008 as a Barnett Shale landman. Subsequently, she managed theMidcontinent, Texas Panhandle and Delware Basin land teams. Prior to joiningDevon, Miles worked as a landman in East Texas. She began her career as a landtechnician in 2001.
Milesholds a bachelor's degree in English from the University of Central Oklahomaand a master's in energy management from Oklahoma City University. She is a CertifiedProfessional Landman and was named Landman of the Year in 2016 by the OklahomaCity Association of Professional Landmen (OCAPL).
Milesserves as the YWCA of OKC Board Chair and is a member of the American Associationof Professional Landmen (AAPL) Annual Meeting Committee. She has held numerousvolunteer roles, including executive leadership roles, for the AAPL and OCAPL,and she recently concluded her term on Oklahoma Contemporary Board of Trustees.
Milesenjoys live music, the great outdoors and traveling. She lives in Edmond, Okla.with her husband and three children.
$i++ ?>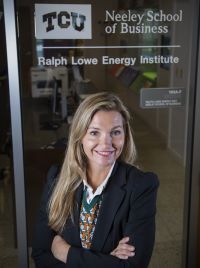 Ann Bluntzer
Associate Professor of Professional Practice in Management and Leadership TCU Ralph Lowe Energy Institute, Executive Director
Texas Christian University
Dr. Ann Bluntzer is currently an Associate Professor of Professional Practice for TCU's Neeley School of Business. She teaches in the department of Management and Leadership, primarily focusing on curriculum in the geopolitics of the energy sector, transformational leadership, business ethics and the non-profit management space. She was recently appointed as the Executive Director of the TCU Ralph Lowe Energy Institute.
Dr. Bluntzer has taught leadership and management courses to various higher education institutions for over 20 years to include: University of South Carolina, Texas A&M University, University of Jakarta, Austin Business College, and Warsaw University of Life Sciences. She is President and Founder of The Agrarian, a strategic consulting business that specializes in land/real estate conservation and development, with notable clients such as The Nature Conservancy, United States Department of Agriculture, United States Department of Education, United States Agency for International Development, United States Marine Corps, and the Bill and Melinda Gates Foundation. She has also served in executive leadership positions with various nonprofit organizations globally. Dr. Bluntzer began her career serving in the Foreign Agriculture Service, for the United States Department of State. Some of her assignments included: Poland, Lithuania, Indonesia, and Australia.
Dr. Bluntzer holds a PhD in Organizational Management and Education Administration from the University of South Carolina, and a Master of Education in Leadership & International Studies and Bachelor's in Agricultural Development from Texas A&M University.
$i++ ?>
Lisa V. Perry
Senior Manager
Walmart Inc.
Lisa V. Perry is a Senior Manager, Energy Services for Walmart, Inc. As part of the utilities team, Lisa is actively involved in helping Walmart meet its sustainability goals by working directly with utilities across the United States on electric vehicle charging initiatives, demand response opportunities, renewable energy programs, energy efficiency, vehicle electrification plans, and resiliency, and by participating in state regulatory utility proceedings.
Lisa received from the University of Florida her law degree in 1999 and a L.L.M. in Taxation in 2000. She also completed a B.A. in Criminology and a B.A. in Psychology at the University of South Florida. Prior to joining Walmart, Lisa represented Walmart as outside counsel in general rate cases and renewable energy dockets before utility Commissions in Colorado, Texas, New Mexico, Arkansas, and Louisiana.
$i++ ?>
Buford Pollett
University of Tulsa (TU)
Genave King Rogers Assistant Professor of Energy Law and Commerce
Buford Boyd Pollett is a licensed Attorney in Oklahoma, Texas, Louisiana, and Georgia. He is also a licensed Geoscientist in Texas and a proctor in maritime law. Pollett is also the Genave King Rogers Assistant Professor of Energy Law and Commerce at The University of Tulsa (TU) with over 15 years of domestic and international legal experience. At TU, Pollett teaches graduate classes in Energy Policy and Sustainability, Legal and Regulatory Environment of the Energy Industry, The Energy Transition, and Wind Law. In addition, Pollett is on the Association of International Energy Negotiators (AIEN) ESG Task Force.
His energy experience includes work with Eni (the Italian National Oil Company), Technip, Entergy, Nabors, and a Shell-Exxon joint venture in Germany (BEB Erdgas und Erd?l).
He has an MS/BS in Geology from the University of Georgia, a Master-International Business Management from Pepperdine University and a Juris Doctor degree from Loyola University School of Law, New Orleans.
$i++ ?>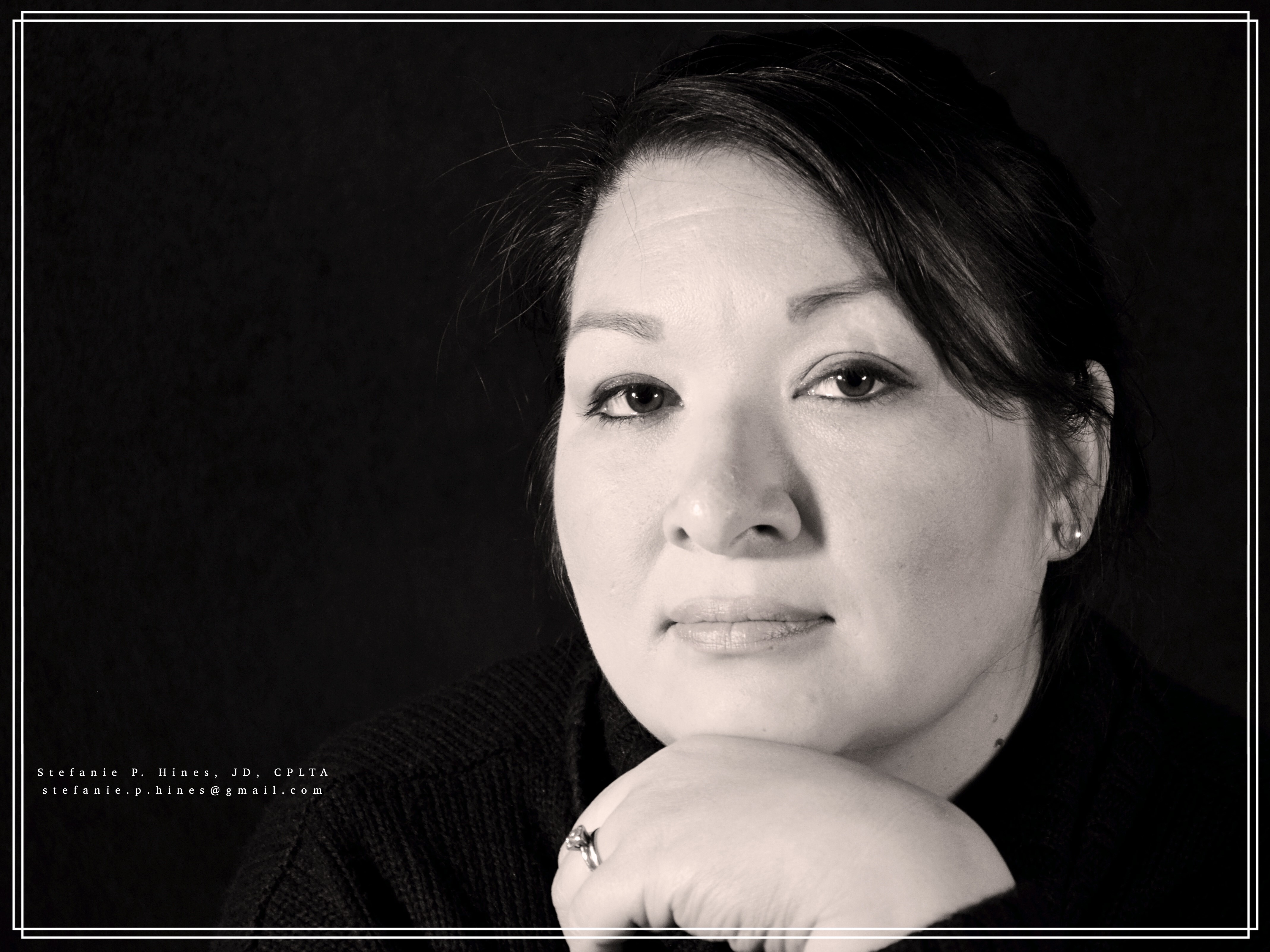 Stefanie P Hines, JD
Teaching Associate Professor
West Virginia University
Stefanie earned her Bachelor of Arts in Philosophy and her Juris Doctor at West Virginia University. Stefanie is a West Virginia native and lifelong Mountaineer. Stefanie is an expert on complex mineral title, genealogy, and land negotiations. She has managed land and land administration departments for several major energy producers in West Virginia, Ohio, Pennsylvania, and Texas. In 2017, Stefanie started her second career in her dream job at West Virginia University as a teaching faculty member in the Energy Land Management Program.
At West Virginia University Stefanie teaches courses on topics such as Negotiations, Lease and Land Analysis, and Energy Business Development, as well as Honors Courses on Land Rights and Social Justice issues. Stefanie has also taught courses on Labor Law, Key Performance Management, and Business Law. Stefanie is the chair of the Faculty Senate Inclusion and Diversity Committee, co-founder of the Women in Natural Resources Organization, Community Initiatives Chair for the Women's Energy Network, and the Chair of the Davis College DEI Committee. Stefanie has also worked with various groups on ensuring the voices of under-served and underrepresented communities are included in land rights and energy policy decisions.
$i++ ?>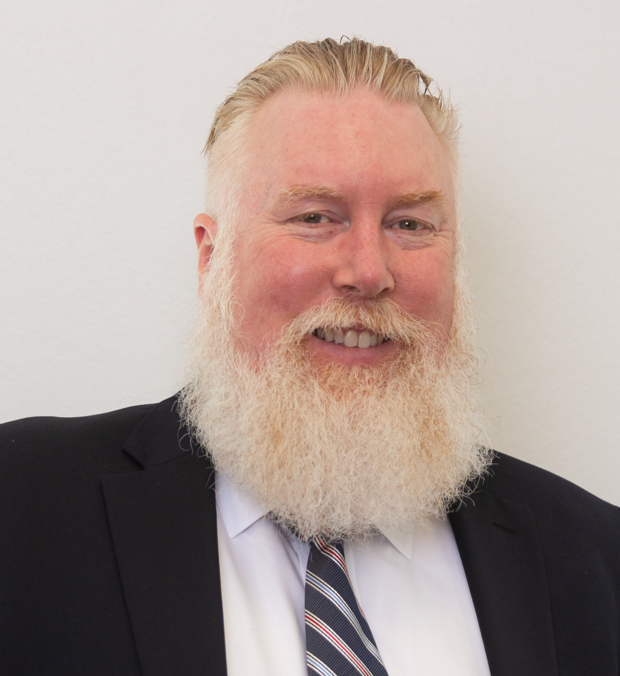 Gerald W. Walrath
Managing Partner
Kirby, Mathews & Walrath, PLLC
Gerald Walrath is a 1997 graduate of the University of Houston Law Center and is admitted to practice in Texas, North Dakota, and Oklahoma. He has spent most of his legal career in oil, gas and energy law and related matters, focusing on title and operational issues. He is presently a Managing and Founding Partner with Kirby, Mathews & Walrath, PLLC, having established the firm in 2013.
Prior to this, he served as Partner and Section Manager for an oil and gas-focused firm, and has also been employed as Counsel and Vice President of Project Development and corporate Secretary for a publicly traded exploration and production company. Prior to graduation from UHLC, he fulfilled several clinical and administrative roles for a county's mental health authority.
$i++ ?>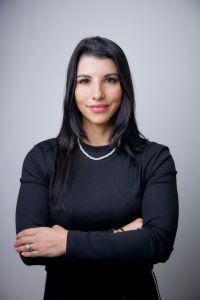 Massiel Diez Melo
Co-Founder
Flipping the Barrel
By documenting her nontraditional career on lnstagram and YouTube as a fresh chemical engineering grad from McGill University, the then-Wireline Field Engineer quickly rose to virtual stardom, sharing her passion for the industry and encouraging young girls to explore oil and gas careers.
Her authenticity and openness about the struggles and challenges of working away from home struck a chord with viewers, and her audience skyrocketed into the thousands, with millions of views in a short period of time.
Her passion lies in people, pushing the status quo, and creating a better and more inclusive environment in which everyone can thrive in. Massiel is also a proud mother and wife.
Massiel is the co-founder of Flipping the Barrel Podcast, one of the largest podcast in the world.
$i++ ?>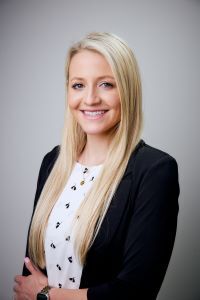 Jamie Elrod
Global Key Account Manager | Founder
Flipping the Barrel
Jamie, holds the position as a Global Key Account Director for Industrial Energy & Technology (IET) at Baker Hughes. She is the co-founding partner of Flipping the Barrel with over a decade pf commercial & business development experience in the oil and gas sector. She started in the industry with no prior connections, using online platforms to market herself and land her first job as a Field Sales Rep for Smith Bits. Since then, she has built an extensive network of clients that continue to follow her during each transition in her career.
Jamie's passion to be an advocate for change in the Energy Sector started earlier on, when she felt there were not enough women on her teams. She has since been a leader in creating awareness around the positive impact the energy sector has on humanity and the incredible career opportunities the sector offers.
In 2019, she connected with Massiel on Instagram. The two hit it off with an undeniable connection and shared a love for the industry. As a joint effort, they decided to start Flipping the Barrel, "A woman's perspective in oil and gas." The movement behind the podcast is to shine a light on the industry, create a more inclusive workforce and provide a resource to people who want to pursue or learn more about the oil and gas industry.

$i++ ?>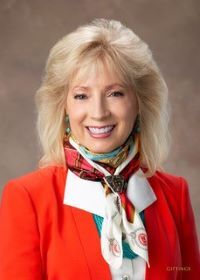 Pat Mann Phillips
Board Chair
Houston Livestock Show & Rodeo
Pat Mann Phillips is an esteemed figure in the Houston Livestock Show and Rodeo™ community, having been elected as the Chairman of the Board Elect for 2023. With eligibility for the prestigious Chairman of the Board position for the 2024 Rodeo, her impact and influence continue to grow. Since joining as a life member in 2001, Phillips has stood out as an exceptional volunteer, embodying qualities of genuineness, compassion, confidence, and humility that resonate with everyone she interacts with.
Her personal and professional life is enriched by her marriage to her best friend and staunch supporter, Tim Phillips. Pat pursued her academic aspirations at Texas Tech University, where she earned Bachelor of Business Administration degrees in both Petroleum Land Management and Finance. Demonstrating her unwavering commitment to excellence, she has enjoyed a successful career spanning the energy industry, currently serving as the executive director for a global management consulting firm.
$i++ ?>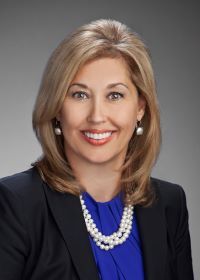 Jeanine Haller Piskurich
Vice President Land, East Business Unit (retired)
BPX Energy
Jeanine Haller Piskurich is an industry leader promoted to the first ever Vice President of Land role within BP's Lower 48 Business. Her legacy helped build a world-class land organization benchmarked across the US-based land negotiations/operations organizations as best in class by recruiting, leading, retaining, and promoting high-performing individuals that contributed to over $6 billion of value to the firm.
Jeanine currently serves on multiple advisory boards including the Greater Houston Women's Chamber of Commerce Board of Directors, the Board of Visitors of Southwestern University, Texas Christian University's Family Council, and as Governance Chair of the University of Louisiana-Lafeyette Foundation Board of Directors, her alma mater. She serves as Secretary of the Executive Advisory Committee of the B.I. Moody College of Business at ULL and was appointed by the Spring Branch Independent School Board Trustees to their Community Bond Oversight Committee to oversee the $1.280 billion bonds approved by voters.
Jeanine was the first female chair of the NAPE Operator's Committee and the NAPE Advisory Board. She is a former executive committee member of AAPL, Executive Leadership team member of the American Heart Association, IPAA/PESA Petroleum Academies Education Advisory board member and a Past President of HAPL. She has been recognized as Outstanding Landman by HAPL, Women in Energy Leadership Award by the Houston Business Journal, Texas Top Producer Best Landman by TIPRO and Texas Monthly Magazine, and GHWCC's Breakthrough Woman and Role Model.
Jeanine is married to Nick Piskurich, and is the mother of two daughters, Caroline and Catherine.
$i++ ?>
Jasper Mason, CPL
Attorney
Marathon Oil Company
Jasper Mason is a Senior Counsel at Marathon Oil Company in Houston, Texas, where he advises on acquisitions, divestitures, and operations involving upstream oil and gas assets in Texas, Oklahoma, New Mexico, North Dakota, and Louisiana.

Prior to joining Marathon, Mr. Mason represented clients in matters as diverse as tendering bids for contracts to supply oilfield service equipment in the CIS, to acquiring OCS leases in the Deepwater Gulf of Mexico, and attracting investors and industry partners to co-develop acreage on state-owned lands in Alaska. He has assisted clients ranging from individual investors to national oil companies.

Mr. Mason is Board Certified in Oil, Gas and Mineral Law by the Texas Board of Legal Specialization, and serves on the Council of the Oil, Gas & Energy Resources Law section of the State Bar of Texas. He teaches Oil & Gas Law as an adjunct professor at the University of Houston Law Center, and has served as Chair of the Houston Bar Association Oil, Gas & Mineral Law Section and as a Director and Secretary of the Association of International Petroleum Negotiators (AIPN). Mr. Mason's experience by regions includes: Canada; Barbados and Colombia; France, Norway, Portugal, Albania, and Turkey; Algeria, Morocco, Tunisia, Oman, and Turkmenistan; Angola, Equatorial Guinea, Namibia and South Africa; Australia, China, and South Korea.

During law school Mr. Mason worked as a landman for Magnum Hunter Resources Corporation, and maintains a Certified Professional Landman (CPL) certification from the American Association of Professional Landmen (AAPL). Before entering private practice, Mr. Mason worked as a Senior International Negotiator for Hess Corporation in Houston.

Mr. Mason received his law degree from the University of Houston Law Center, and a master's degree in international affairs from the Bush School of Government and Public Service at Texas A&M University. He earned his Bachelor of Arts in political science from the University of Houston. He is licensed to practice law in Texas, Colorado, and Louisiana.
$i++ ?>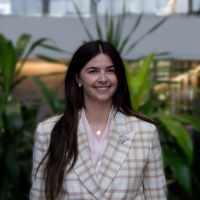 Annaliese Anderson
Micro Thermal Energy Account Executive
MicroSeismic, Inc
Analiese Andersen is the sales lead for MicroSeismic Inc.s geothermal service division, MicroThermal Energy. Analiese's birthday is on Earth Day and grew up with a love for the outdoors and environmental sustainability. At the University of Wisconsin Madison, she earned two bachelor of science degrees in geoscience and environmental studies. After undergrad, they worked for the Wisconsin Geological and Natural History Survey and a private environmental consulting company before joining the MicroSeismic team. Analiese is passionate about geothermal energy and is thrilled to be part of the industry.
$i++ ?>
Rounak Collier
Director of Reserves
Callon Petroleum
Rounak Collier is an accomplished Petroleum Engineer, currently the Director of Corporate Reserves at Callon Petroleum in Houston, TX. She has over 20 years of Operations, Reservoir and Reserves experience in the oil and gas industry focused primarily in the San Juan and Permian Basins.
Rounak's experience has had a direct impact on her ability to streamline efficiencies and integrate processes within budgeting, forecasting and booking reserves in her current position. She has built an outstanding reputation both internally and with third-party auditors and financial institutions on data management and transparency through external reporting; all while providing value to the stockholders.
Born in Baghdad, Iraq, Rounak immigrated to the US as an ambitious 18 year old and began her studies at Kansas State University, ultimately graduating with a degree in Chemical Engineering in 1998. Her O&G Industry experience began as a Wireline Field Engineer with Schlumberger where she met her husband, Jonathan, of 24 years. As a proud wife and mother, she continued on with her career at Energen Resources prior to joining Callon Petroleum. She is thankful to her mentors and friends and looks forward to sharing her experiences with future women energy profession leaders.
$i++ ?>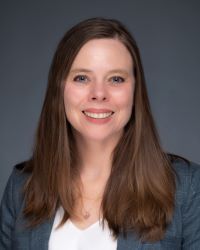 Michelle Phillips
Vice President
Land at Lime Rock Resources in Houston, TX
Michelle completed her undergraduate degree in business from Georgetown University in Washington, DC. She completed both her Juris Doctorate and Master of Business Administration from the University of Oklahoma. During her years at Shell Exploration and Production, Hess Corporation, and Callon Petroleum; Michelle worked a variety land roles for spanning commercial, surface, and mineral. She has extensive experience in basins across the United States including Permian, Eagle Ford, Bakken, Rockies, and Mid-Continent. She has also served as a faculty member teaching Oil and Gas Law as well as Energy and Mining Law at the University of North Dakota School of Law. Michelle gives her time back to the Energy and Legal Communities as a trustee for the Foundation for Natural Resources and Energy Law and has served as the Second Vice-President of the American Association of Professional Landmen. In addition to AAPL certifications, Michelle is a member of the state bars of Texas, Oklahoma, New Mexico, Colorado, Wyoming, and Montana.
Outside of her career, Michelle is very active in her community – serving as Girl Scout Troop Leader and Gold Award Mentor; Finance and SPR Committee member for Cornerstone Methodist Church; and Alumni Admissions Volunteer for Georgetown University. Michelle and her daughter, Ella, are on a joint mission to visit and earn Junior Ranger badges from all 423 locations in the National Parks System.
$i++ ?>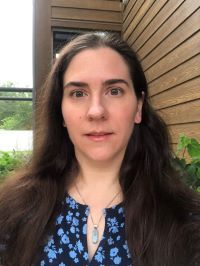 Alyssa Karotkin
Head of US Offshore Land and Regulatory
Equinor
After getting a B.A. in public policy and psychology from Duke University and a J.D. from the University of Texas School of Law, Alyssa worked as a briefing attorney for a U.S. Magistrate and a U.S. Senior District Judge. She then joined Statoil in 2008 doing business development for oil and gas projects, primarily in the U.S. Gulf of Mexico, but also Canada and the Bahamas. In 2016 and 2017, she did the commercial negotiations work for U.S. offshore wind for Statoil's renewable energy department. In August of 2017, she moved to Oslo to manage a team of international negotiators and work on international business development projects. In January of 2019, she returned to her hometown of Houston, during which time she has managed a variety of different commercial teams, providing commercial support for conventional, unconventional, and renewables projects offshore NA. She is an officer of 10 Equinor entities, including Equinor Wind US LLC. In addition, she a member of the AIEN model contracts review committee and CCUS and ESG task forces. She is a member of the executive subcommittee for OOC, a board member for OWES, and the chair of the alternative energy/ESG committee and secretary for the OCS Advisory Board.
$i++ ?>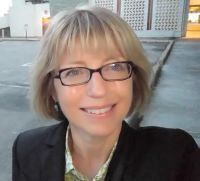 Susan Nash
Director of Innovation, Emerging Science and Technology
AAPG
Susan Nash works closely with industry experts to identify emerging
technologies, methodologies, and scientific advancements in the energy
industry. She also evaluates their applicability to the industry, assesses the
potential benefits and risks, and explore ways to integrate these innovations
into AAPG's programs, initiatives, and publications. Widely published in areas
of energy, economic development, and innovation, Susan earned her
Bachelor of Science, Master of Arts, and Ph.D. at the University of
Oklahoma.
$i++ ?>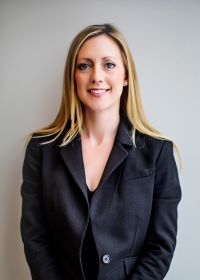 Julie Woodard
Land Manager
Chesapeake
Julie Woodard has served as the Land Manager for the Marcellus Land team since 2016, following her role leading the Land Business Development and Exploration activities for the Mid-Continent region for Chesapeake Energy Corporation. Julie has worked for Chesapeake since 2004, and has served the organization in various individual contributor and leadership roles within the Land Department. Julie has also been a member of the Land Transformation Team as well as the Corporate Long-Term Strategic Planning Team.
Julie holds a BS in Economics, Pre-Law, from Oklahoma State University and subsequently attended the University of Oklahoma's Energy Management Program following her acceptance into law school. Julie obtained her certification through AAPL and holds the designation of CPL (Certified Professional Landman). She currently serves on the University of Oklahoma's Energy Management Board of Directors. Julie has been an active member in the William M. Majors Mentoring Program for years, advising students she mentors to enhance their involvement with local and national professional associations. Her career goals include a continuous dedication to improvement of her proficiency in leadership skills, while striving to lead by example and being a role model for employees.
Julie has been a member of the Oklahoma City Association of Professional Landmen (OCAPL) and the American Association of Professional Landmen (AAPL) since 2004, serving in the capacity of member, Chairman or Executive Committee member. Julie joined OCAPL's Executive Committee in 2008 and is a Past-President of the association. Julie has also served and chaired a number of AAPL committees since 2007 and has been an active member of their Board of Directors. She currently serves AAPL as the Assistant Chairman of the NAPE Operators Committee following her service as Chairman of the Awards Committee, a Trustee for the Landman Scholarship Trust in addition to service on the Executive Committee as 3rd VP for 2015-2016 and in such capacity served as the President and Chairman of the AAPL Educational Foundation. In addition, Julie was designated as a finalist nominee for the Young Professional in Energy category of the International Oil and Gas Awards, Mid-Continent Division in 2013, was named to the Oil and Gas Investor's distinguished list of "twenty under 40" in the industry, and also was named OCAPL's Landman of the Year in 2014 and AAPL's Landman of the Year for 2014-2015. In addition to her professional association involvement, she also serves as Past President of the Edmond Public Schools Foundation.
Most importantly, Julie is a dedicated and loving mother of three beautiful children, Grayson, Hallie and Henley. She resides in Edmond along with her husband, Brian. Julie enjoys spending time with family, being outdoors, vacationing and involvement with her church community.
$i++ ?>
Jenifer Sarver
Principal
Sarver Strategies
Jenifer is the principal of Sarver Strategies, a communications consultancy. She has more than two decades of experience in media relations, crisis communications, speechwriting, coalition building, and media and presentation skills training. Her career has spanned the corporate, nonprofit, and political worlds, helping clients develop messages that will resonate with their core audiences and create strategies for effectively delivering those messages through the appropriate communications channels.
In launching Sarver Strategies, Jenifer focused her skills on training and storytelling, helping clients develop a narrative that conveys their core values, and then preparing them to effectively deliver that message. Jenifer has extensive experience in media and presentation skills training, having conducted workshops and one-on-one trainings for a wide range of public figures including CEOs, foreign leaders, local and state political candidates and office holders, and nonprofit leaders. Jenifer teaches courses on public speaking, advocacy communications, speechwriting, storytelling, and confidence in communication, among other topics. She regularly presents at conferences and delivers keynotes remarks. She has conducted international trainings in Kenya, Tunisia, Kazakhstan, and Australia.
Jenifer spent nearly six years as Chief of Staff to Ambassador Karen Hughes, while she was the Worldwide Vice Chair of Burson, Cohn & Wolf. In addition to supporting Ambassador Hughes, leading the Austin office, and helping drive new business development, Jenifer managed a wide variety of accounts, from corporate communications to developing internal employee communications campaigns to overseeing all aspects of grassroots and media relations for a coalition. She has also developed expertise in crisis communications, helping clients manage difficult situations from data breaches to bank failures.
Jenifer was the Deputy Director of Public Affairs at the U.S. Department of Commerce in the Bush Administration. She also served as the Director of The Archer Center and was a Senior Advisor on the Washington, D.C. staff of U.S. Senator Kay Bailey Hutchison. Jenifer worked in public relations at Cunningham Communications and Public Strategies, representing high tech and communications clients, and began her professional career in political campaigns, working as a Finance Director, and a Deputy Campaign Manager on two separate congressional races during the 1996 election cycle.
She graduated from The University of Texas at Austin with a Bachelor of Journalism and a Bachelor of Science in Communication Studies. She received the degree of Master of Public Administration from American University. In 2017 she was selected as a Presidential Leadership Scholar. She is past chairman of the Board of the Women's Public Leadership Network and serves on the board of the Salvation Army of Austin. She is on the Advisory Councils of the UT Austin College of Communication, the Annette Strauss Institute for Civic Life and the LBJ Women's Campaign School; is on the Archer Center Board and is past chairman of the board of the Texas 4000 for Cancer. She is a member of the Texas Lyceum class of 2014. She was a member of the 2010 Leadership Austin Essential Class. Jenifer is a Fellow of the inaugural class of the Civil Society Fellowship, A Partnership of ADL and The Aspen Institute, and a member of the Aspen Global Leadership Network. Jenifer ran in the 2018 Republican Primary to represent Texas' 21st Congressional District in the U.S. Congress.
$i++ ?>
Veronica Wilde
External Communications
Energy Management, Western Colorado University
Veronica Wilde, MBA is a versatile professional adept at bridging the worlds of higher education and the energy industry. As the External Communications Specialist for the Energy Management Program at Western Colorado University, she manages outreach efforts while also serving as a dedicated lecturer in the School of Business. Veronica's passion for education and reliable energy forms drives her to create strategic partnerships, while providing valuable mentorship and professional development opportunities to students. With a diverse skill set in data visualization, critical thinking, fundraising, and project management, she ensures seamless execution of multiple projects while upholding the program's core values.
Alongside Director Jessica Laramie, Veronica has solidified the program's status as respected figures in both academia and the energy sector. Their joint efforts have resulted in an impressive placement rate for graduating seniors and students pursuing internships. Moreover, they have made significant strides in increasing external partnerships, establishing a 4+1 degree pipeline, and enhancing student professional development opportunities. Their unwavering dedication to supporting more student scholarships while maintaining impeccable placement records has driven transformative growth in the program.
$i++ ?>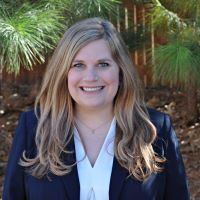 Amy N. Wilson
Attorney
Oram & Houghton, PLLC
Amy Wilson grew up in Austin, Texas and currently resides in Oklahoma City, Oklahoma. She is a graduate of the University of Texas with a B.A. in Linguistics and earned her J.D. from the University of Oklahoma College of Law. Amy's practice focuses on mineral title examination and she has several years of experience writing drilling, division order, and acquisition title opinions in Oklahoma.
When not practicing law, Amy enjoys reading, traveling, and playing pickleball.
$i++ ?>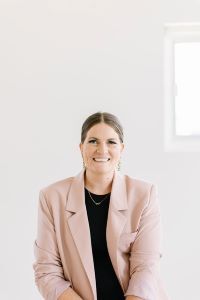 Kiersty Loughmiller
Of Counsel
Oram & Houghton, LLC
Kiersty Loughmiller is a Utah based attorney whose practice focuses on energy and natural resource law, with a focus on preparing comprehensive acquisition, drilling, and division order title opinions. Prior to joining Oram & Houghton, Kiersty acquired several years of experience as a mineral title examiner and as a corporate transactional attorney in Salt Lake City.
Kiersty is a 2004 graduate of Southern Utah University with a Bachelor's degree in both Political Science and Psychology and a 2008 graduate of J. Reuben Clark Law School. She is admitted to practice in Utah.
In her free time, she enjoys hiking, traveling, being the resident Swiftie, and chasing after her two children
$i++ ?>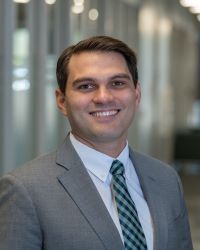 Josh D. Hack
Partner
NonOpWells, Inc
Josh is an accomplished energy industry professional with extensive experience in commercial land management and upstream transactions. Prior to joining NonOpWells, Inc. ("NOW") in 2022, Josh held various business development and leadership roles with several public E&P companies.

Josh began his career at Chesapeake, where he developed a strong foundation in Marcellus and Eagle Ford land operations. He later moved to Anadarko Petroleum, where he focused on complex upstream commercial transactions in the Permian Basin. Subsequently, he contributed to large-scale A&D transactions as part of Callon's Corporate Development Team. Presently, Josh serves as Chief Commercial Officer of NOW, a digital marketplace for the purchase and sale of non-operated AFE's.

Beyond the oil and gas industry, Josh served as an Artilleryman in the US Marine Corps Reserves, where he held various small unit leadership positions. He graduated from The University of Oklahoma, where he earned a degree in Energy Management.
Josh is passionate about maintaining personal relationships and is driven by a commitment to excellence.
$i++ ?>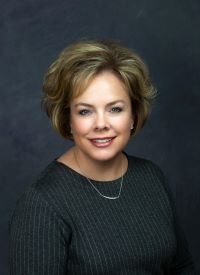 Lori McMullen
Partner
Crowley Fleck PLLP
Lori McMullen is a Partner at Crowley Fleck PLLP in the Energy, Environment and Natural
Resources Department in the firm's Sheridan, Wyoming office, and is a member of the firm's
Executive Committee.
Lori has a broad practice in natural resources, real property, estate administration and secured
transactions. Her practice is largely focused in oil and gas and with a primary emphasis on title
examination and title curative matters, acquisitions and divestitures, and energy-related financing
matters.
After graduating from the University of Wyoming College of Law, Lori served as a staff attorney in
the Wyoming Legislative Service Office in Cheyenne, Wyoming, for two years before entering
private practice. She is licensed to practice in Wyoming and North Dakota.
$i++ ?>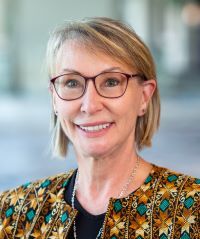 Claudia J. Hackbarth, PhD
Advisory Council Chair
Independent Contractor
As an Executive from a major Energy multi-national, my passion is to help organizations discover new strategic opportunities in times of disruption and change. Technological progress as well as cultural shifts can create fresh business options for the global economy of the future.

I am recognized for unique perspectives that spark novel yet implementable solutions. Rather than getting bogged down addressing individual symptoms, the ability to see deeper patterns enables better, more systemic actions.

I have broad expertise in petroleum Exploration & Production, global corporate technology leadership, industry/academia/government collaborations, both Blue Sky and applied research, and technology commercialization. This includes long experience leading innovation, IP management, technology valuation, and risk/reward assessments. In my early career I worked as a Production Geologist with wells in Louisiana and Alabama, and later was the front-line leader for major shale gas exploration projects in the United Sates (Haynesville) and China (Sichuan Basin). I am a Certified Petroleum Geologist.

I am currently serving as President of the American Association of Petroleum Geologists (AAPG) through June 2024. I sit on the Advisory Council of the Jackson School of Geosciences, University of Texas at Austin and serve as Chair of the Advisory Council for the Texas Bureau of Economic Geology.

My education includes a Bachelors degree in Environmental Sciences -and- Chemistry (double major), Masters and Ph.D. degrees in Geological Sciences, and professional continuing education in leadership (Caltech, INSEAD, others). In addition to AAPG, my memberships and service have included the Boy Scouts of America, United Way, Houston Museum of Natural Science, Geological Society of America, Society of Petroleum Engineers, American Geological Institute, the Switch Energy Alliance, and the U.S. National Research Council.
$i++ ?>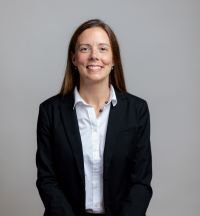 Meredith A. Wegener, J.D., LL.M.
Professor
Oklahoma City University.
Professor Meredith Wegener is a Professor and B.C. Clark Jr. Chair in Legal Studies at Oklahoma City University. Professor Wegener teaches in the Master of Business Administration, M.S. Accounting, Bachelor of Business Administration, and M.S. Energy Management programs. She also serves as the Director of Graduate Energy Programs.
Professor Wegener has published articles critically analyzing legal issues in the energy industry, as well as articles examining contract and tort law. The intersection of law, business, energy, policy and ethics serves as the primary foundation of her research agenda. Her current research examines the regulatory, legal and ethical components of business, commerce and the energy industry.
Professor Wegener is a graduate of Trinity University and graduated with honors from the University of Oklahoma College of Law and was selected as a member of Order of the Coif. Professor Wegener obtained her Master of Laws from New York University School of Law. After earning her LL.M. from NYU, Professor Wegener taught for two years as a visiting associate professor at OU Law School before joining Oklahoma City University.
Professor Wegener is a member of the Oklahoma Bar. She serves on the Board of the Oklahoma County Bar Foundation and the Metropolitan Library Endowment Trust and is a sustaining member of the Junior League. She enjoys traveling, cooking, and spending time with her family, Bobby, Harper Rose and Henry.
$i++ ?>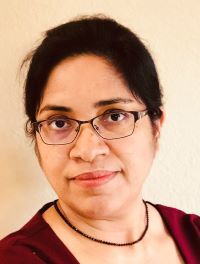 Sougata Halder
Senior Geoscientist
TGS
Sougata Halder is a Senior Geoscientist for TGS New Energy Solutions with 14 years of oil and gas industry experience of providing technical leadership in integrated geological and geophysical assessment. She is currently working with the CCS industry leaders to support and optimize CO2 storage projects across the globe. She is now responsible for technical interpretation modeling and management of the CCS initiatives within TGS. She holds a doctorate degree in Geoscience from Southern Methodist University, Texas.
$i++ ?>

Maria Angela Capello
Maria Angela Capello is an awarded advisor and leader for the oil and gas industry, expert in reservoir management and transformational management and leadership strategies. She has more than 33 years of experience, growing a solid knowledge of NOCs and service companies in the Middle East, United States, and Latin America. She is currently an executive advisor in Kuwait Oil Company (KOC), champions the standardization of reservoir management best practices across the company, and is the champion of the technical training programs advanced by three assets of KOC with Shell. She is also the lead advisor of the KPC Professional Women Network, advancing the professional women in the nine companies of the Kuwait Petroleum Corporation holding.
Capello is recognized for implementing innovations in reservoir management, training, and diversity and inclusion. She was the first female supervisor of geophysical field operations in the jungle of Venezuela, in Pdvsa, progressing to be general manager of several oil assets. Later, she was subsurface and operations manager for Halliburton in Latin America and the northern Arabic Gulf. With more than 57 publications, she recently authored the book "Learned in the Trenches – Insights on Leadership and Resilience" (Springer, 2018). She believes that improving an individual, team, or corporation starts with clear strategic goals, communicated in simple and appealing ways.
Capello was Vice President of SEG, an SEG Honorary Lecturer, Lifetime Member, Chair of the SEG SEG Women's Network Committee, and a member of the Board of Directors for the SEG Advanced Modeling (SEAM) Corporation. At the SEG 2018 Annual Meeting, she received the 2018 SEG Special Commendation Award. She also volunteers extensively for other societies, and is a Distinguished Member, Distinguished Lecturer, and international Distinguished Service awardee of the SPE. She is the Chair of the SPE Public Service Award Committee, an Associate Editor for the Journal of Petroleum Technology and is an advisor of SPE "Women in Energy". She is the founder of the Lean Energy Chapter for the Middle East. In 2018, she won the international "GRIT" PinkPetro Award for The Difference Makers in energy. Capello holds an MS from the Colorado School of Mines.
$i++ ?>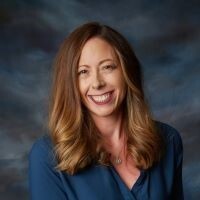 Kate M. Stevenson
CEO/Co-Founder
Novus Consulting
Kate Stevenson serves as CEO at Novus Consulting and is one of the founding partners. Her role centers around the overall strategic direction of the company and ensuring the success and growth of Novus and Energy Operators. She also serves as an executive advisor to her clients, specializing in assisting medium to large enterprises in their journey towards operational transformation and technological advancement.
Kate has held multiple distinguished consulting positions, offering her expertise to multi-billion dollar Energy clients. Her focus has been on devising strategic blueprints for her clients, overseeing transformative ventures that align to their overarching visions, building high-achieving teams that brings together multiple vendors and clients to solve big problems, and delivering services for optimal client value.
$i++ ?>

Sweta Sethna
Chief Counsel
Energy Transfer
Sweta Sethna entered the oil and gas industry "by marriage" when she moved from New York to be with her husband. As she puts it, "One gets in-laws after marriage; I got oil and gas too!"
Sethna believes that she always had a spark of leadership, and with the encouragement and guidance of her family in her formative years, she was able to develop those leadership skills early on. This spark, support, perseverance, hard work and willingness to learn from others has sustained her as she grew in her career to where she is now—chief counsel at Energy Transfer.
As an accomplished business-oriented transactional attorney with a demonstrated track record of excellence, Sethna is passionate about achieving business growth and success. She believes in improving processes and learning from experiences. She has encouraged and inspired her teams and colleagues and enjoys collaboration on projects that she works on.
Sethna's goal has always been to succeed, and now that she has reached the position she's in, her added goal is to see others succeed too.
Sethna has been honored by the National Women's Conference as a Top 100 Women in Business and Top Diversity Leaders in Energy. She is a graduate of Columbia Law School.
Sethna makes her home in Houston with her husband and in her down time, likes to travel and help the elderly and underprivileged. She has served on the boards of multiple nonprofits and continues to devote time to volunteering and regularly mentoring young adults and professionals.
$i++ ?>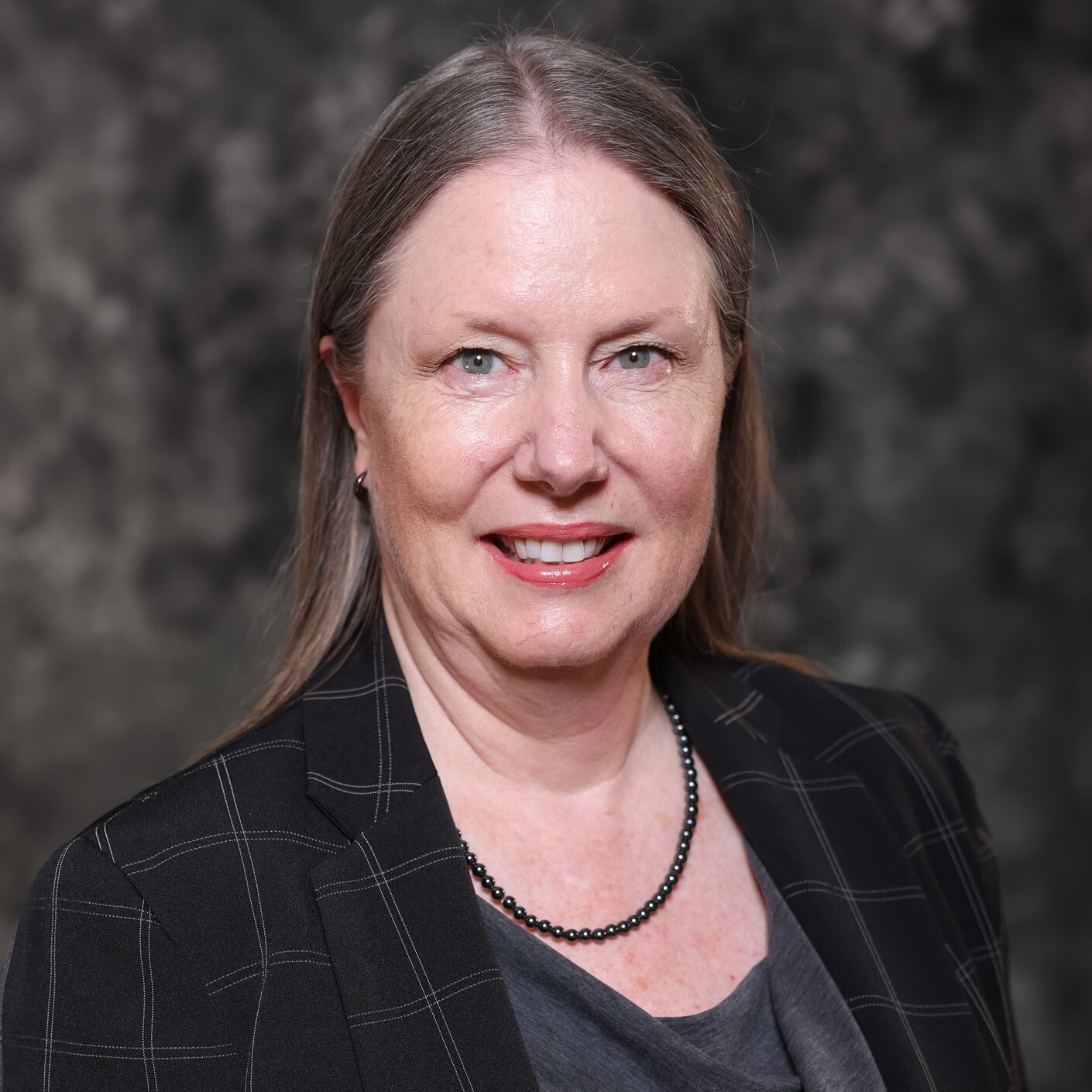 C. Susan Howes
President
Subsurface Consultants & Associates LLC
C. Susan Howes, PE, PHR, is President at Subsurface Consultants & Associates, LLC (SCA) in Houston, Texas. She previously served as Vice President of Engineering at SCA where she maintained technical quality standards for consultancy, recruitment and training services. A Petroleum Engineering graduate of the University of Texas, Howes worked at Anadarko, holding roles in reservoir engineering, business development, corporate engineering, and HR. Howes' jobs at Chevron included Manager of the Horizons Program and Reservoir Management Consultant, and she also served as President of Chevron's Women's Employee Network. Howes is an industry leader in talent attraction, development, and retention. Howes chairs the Society of Women Engineers – Houston Area Awards Committee, serves on the Colorado School of Mines PE Department Program Advisory Board and the Girl Scouts of San Jacinto Council Board of Directors, and previously chaired the UT PGE Distinguished Alumni Committee and served on the UT PGE External Advisory Committee. She chairs the Society of Petroleum Engineers (SPE) Management Technical Section. Howes served as Chair of the SPE US Advisory Council, as SPE Regional Director for Gulf Coast North America, as Chair of the SPE Gulf Coast Section, received the SPE DeGolyer Distinguished Service Medal, is an Honorary Member of SPE, and was a SPE Distinguished Lecturer for 2019-20 on the topic of "Toolkit for Making Better Decisions when Faced with Ethical Dilemmas". Howes received the 2020 Woman of Excellence award from the Federation of Houston Professional Women. Susan and her husband are the proud parents of two adult daughters.
$i++ ?>
Anine Pedersen
Director of Science and External Affairs
Geothermal Rising
Anine Pedersen is Director of Science and External Affairs at Geothermal Rising, the largest and oldest geothermal membership organization in the world. GR serves to build community and empower the geothermal industry by representing all geothermal technologies and applications from ground source heat pumps to supercritical hot rock and everything in between. Anine is a multidisciplinary geologist with broad experience in oil and gas, GIS and geothermal. She holds B.S. and M.S. degrees in geology from The University of Texas at Austin.
$i++ ?>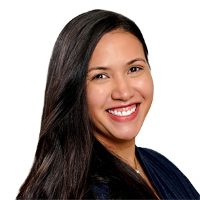 Lindsey F. Swiger
Senior Associate
Norton Rose Fulbright US LLP
Lindsey is an energy transactions lawyer who counsels clients on the development, financing,
acquisition and divestment of both conventional and renewable energy projects. Lindsey has
extensive experience working with business and engineering teams to structure, negotiate,
document and administer engineering, procurement and construction (EPC) agreements,
construction and asset management agreements, operation and maintenance and other service
agreements, offtake agreements, feedstock supply agreements, joint operating agreements,
joint venture arrangements (including corporate structuring and compliance considerations),
shared facilities agreements and asset and share purchase and sale agreements.
Prior to joining Norton Rose Fulbright, Lindsey worked in-house at a major international
integrated energy company.
$i++ ?>
Attend the institute for free with AAPL's Professional Development Assistance Program. The program is designed for AAPL Active Members in good standing for at least two years and have not received assistance more than two times in the past calendar year. The names of recipients requesting assistance are confidential.
Please request assistance at least two weeks prior to the event date.
Expand your reach and support ESG and DEI by sponsoring the Women in Energy Institute! Sponsorships include perks such as company recognition in email marketing, company logo on presentation materials and on-site publications as well as opportunities to distribute promotional materials to attendees. For more information, click below or contact Business Development Manager Jennifer Taylor at jtaylor@landman.org or (817) 484-3615.
JW Marriott Houston Downtown
806 Main St.,
Houston, TX 77002
Our hotel block is completely booked, but there are plenty of quality hotels nearby.
At the conclusion of the event: Use the Component Codes within the Affidavit of Attendance to record your CEUs for the event. You can only claim credit for the sessions you attended. Use the instructions below to enter your CEUs.

According to AAPL Policy Manual Article XII.B:
Each RL, RPL, CPL, and CPL Specialist must record the credits online using the component code assigned to AAPL educational
events and other preapproved programs within thirty (30) days following the program.
To receive continuing education credits, enter the appropriate component code and date attended. For partial
attendance, edit the credits to reflect one credit per hour attended.
• Login to your account at www.landman.org
• Click - View and Add Continuing Education Credits
• Click - Add Continuing Education Credit
• Enter Component Code and Date for each session attended