Solar Lease Fundamentals - Los Angeles, CA
This seminar will focus on the essential components of most solar lease agreements, including term sheets, option to lease agreements, solar lease agreements, mutual use surface agreements (between an oil and gas lessee and a solar developer), surface waiver, and non-interference agreements for mineral owners. Improve your ability to convey the meaning and intent of various terms and provisions to prospective landowners, mineral owners, or for your company if they are approached by a solar developer. Enhance your understanding of frequently encountered lease terms and co conditions (both Lessor and Lessee friendly) by reviewing example forms.
· Example Solar Term Sheet Agreement
· Example Solar Option to Ground Mount Lease Agreement
· Example Solar Ground Mount Lease Agreement
· Example Mutual Use Surface Agreement
· Example Surface Waiver and Non-Interference Agreement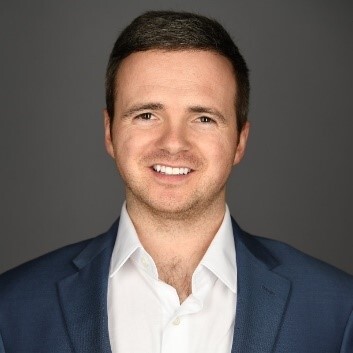 Phillip A. Guerra, JD, CPL
Sr. Land Acquisition Manager
ForeFront Power, LLC
Phillip A. Guerra, CPL

Phillip is the east coast land acquisition manager at ForeFront Power, a wholly owned subsidiary of Mitsui & Co., Ltd. He and his company develop solar projects – behind-the-meter, community solar, and wholesale solutions – across the United States and Mexico.
After graduating from law school in 2013, Phillip began his career in the upstream oil and gas sector as a contractor for Antero Resources, where he ran title (surface, mineral, HBP, heirship) and completed pre-drilling and post-drilling ownership reports on behalf of his client in southeast Ohio.
In 2017, he continued his work as a field landowner for Rice Energy, now EQT Corporation, where he successfully negotiated over 150 deals in the first six months of employment. Phillip was quickly promoted to project manager, where he oversaw the client's leasing activity in Ohio. In 2018, he and his team of 14 contractors closed over 680 deals and had zero "non-perf" zones due to landowners "holding out," helping his client avoid any lost revenue.
In early 2019, Phillip transitioned out of oil and gas and into solar. He accepted an in-house position at ForeFront Power, where he currently oversees land acquisition for community solar on the east coast. In his first two years at the San Francisco based company, he successfully closed 70 deals across six different states, totaling over 360 megawatts of potential projects.
As a Certified Professional Landman, Phillip has been a proud member of the American Association of Professional Landmen since 2014. He currently sits on the AAPL's Educational Committee and the NAPE Operators Committee. Recently, he has been presenting several topics across the country on Oil & Gas vs. Solar, educating land professionals on the similarities and differences between the two industries.
Phillip holds a Juris Doctorate from Florida A&M University's College of Law. He is also a graduate of The University of Cincinnati, where he studied real estate and marketing. Phillip lives with his wife, Kathleen, in Columbus, Ohio.
linkedin.com/in/phillip-guerra
$i++ ?>
Key:

Complete

Next

Failed

Available

Locked
Solar Lease Fundamentals - Long Beach, CA
03/30/2023 at 8:30 AM (PDT) | 180 minutes
03/30/2023 at 8:30 AM (PDT) | 180 minutes
Solar Lease Fundamentals - Survey
5 Questions
5 Questions
Complete the survey to view certificate.
Solar Lease Fundamentals - Certificate
3.00 CEU credits | Certificate available
3.00 CEU credits | Certificate available
3 CEU